AQUIKO Tilting Weirs
AQUIKO Tilting Weirs offer the ultimate variability and precision in water level management. A tilting weir is in essence weir penstock that tilts rather that traveling vertically. The benefits of a tilting weir are that you don't need a recess at the end of a channel for the gate to lower into because it can tilt forwards until almost horizontal. AQUIKO also frequently supply tilting weirs as an alternative to sluice gates as they provide much more accurate level control due to the water spilling over rather than under the door as well as having a much smaller visual impact as the cross beam is much lower.
Tilting weirs are ideal either for manual or automated applications. Commonly used in conservation areas, land drainage water level management and flood alleviation. As with all AQUIKO products our tilting weirs have an extremely low requirement for maintenance at the heart of their design. The weirs operate by adjusting a weir plate between the vertical and horizontal plain, allowing any position in between to be maintained, and debris such as branches and weed to float straight over.
The tilting weirs are manufactured in HDPE and Stainless Steel 316L. Therefore, making them lightweight for ease of handling and installation, without compromising strength. In addition to this, AQUIKO offer a beamless version for watercourses that are used by canoes or a lot of floating debris.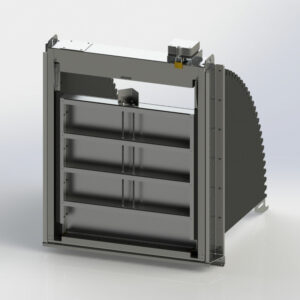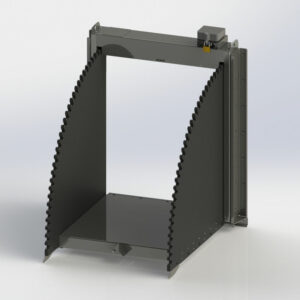 No products were found matching your selection.